Here's how we set up the second AKASHA Conversation ...
Where does #web3 go after #DeFi? It gets social! 💫  And the difference between social and antisocial = new designs for moderating.
You can read about the first Conversation in this series on moderating here FYI, and I will just borrow the bit that describes what it's all about ...
AKASHA Conversations is a regular webinar exploring the critical questions of decentralized social networking, with expert presentations informing and inspiring open dialogue and action.
We were delighted to be joined in Conversation #2 by Joseph Seering, a postdoctoral scholar in Computer Science at Stanford University. Joseph focuses on the social and organizational dynamics of moderation systems, and pulled out some wonderful insights from his many years of studying the art and science of moderating.
I will keep this post short so you can watch his presentation, but one over-arching message gives us confidence that we can do this together. Joseph's research indicates that people want to moderate community. I guess it's a natural urge, a social necessity, and so we need to find the patterns and structures to translate pre-/non-digital moderating into the digitalized world so that we can move out from underneath the centralized corporate surveillance that typifies web 2 social networking.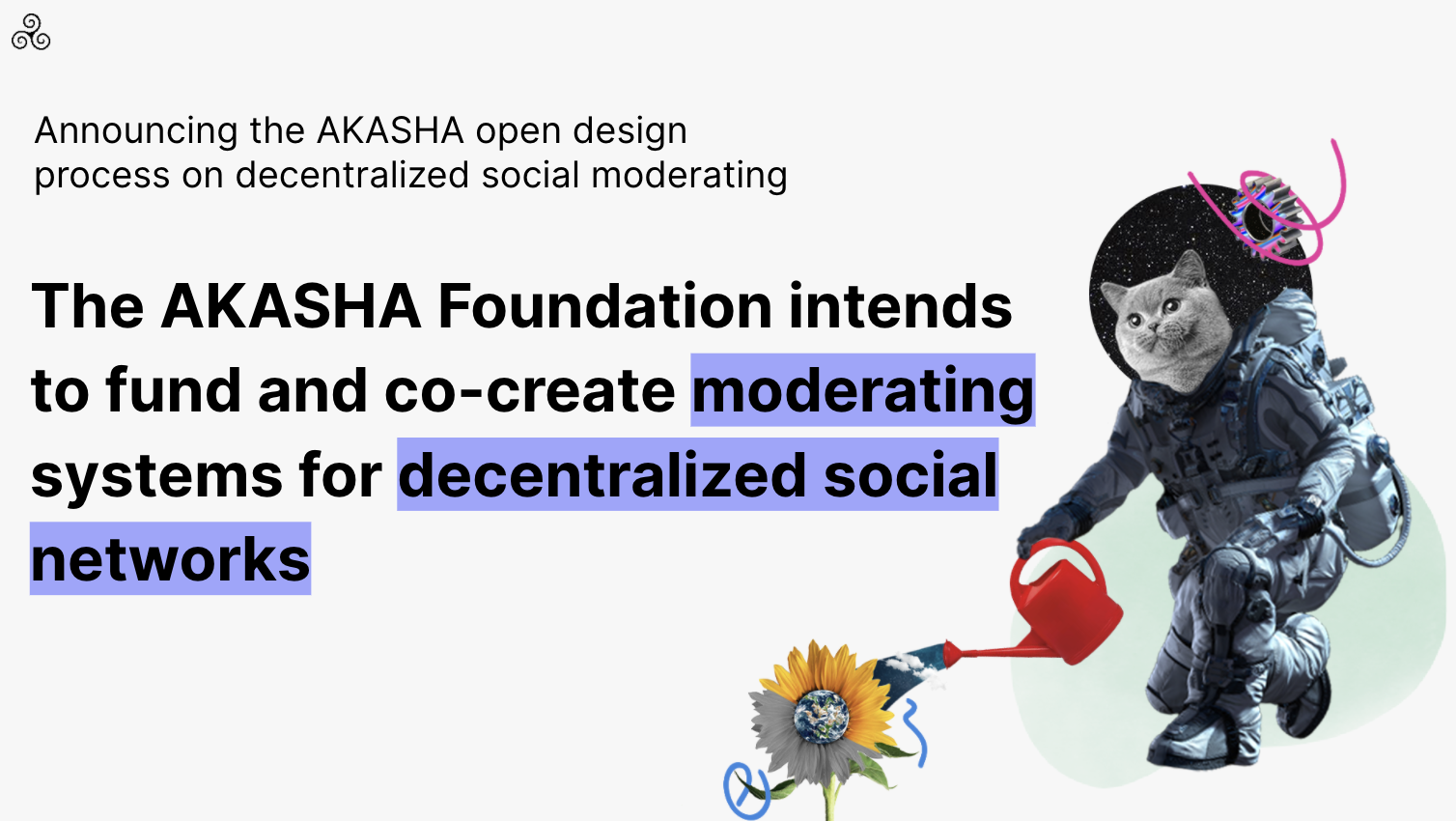 Everyone is invited to the conversation, and indeed to the collaboration. The AKASHA Foundation intends to fund and co-create moderating systems for decentralized social networks, and the wider the participation, the more interdisciplinary the participation, the faster the progress. Just get in touch!