AKASHA Conversations #8 - Communities of Care-full Learning with Andy Tudhope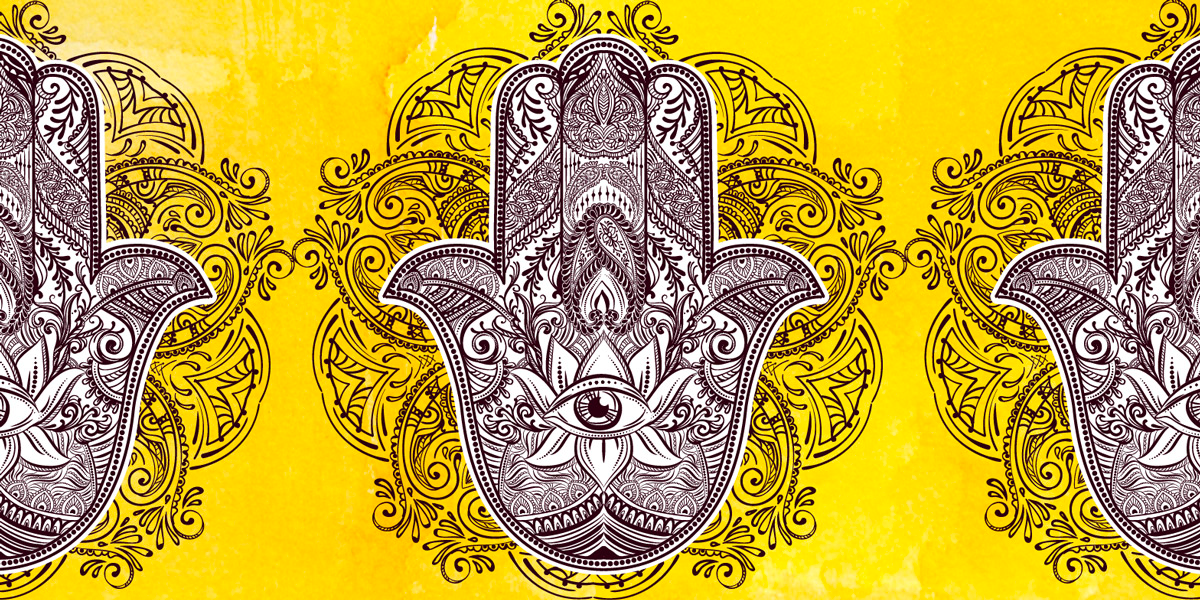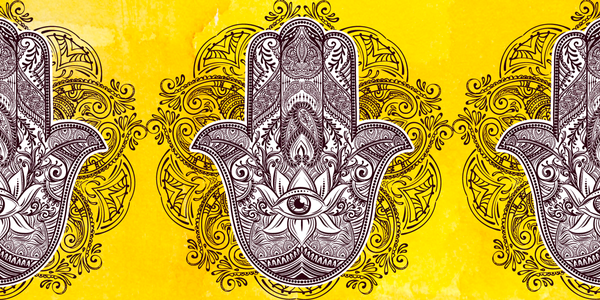 AKASHA Conversations is a monthly event where we explore the critical aspects of decentralized social networking. While we have focused on moderation in the first six conversations, we are now transitioning to highlight dsocial networks and emergent Web3 communities and the way they shape and utilize Web3 tools.
For the 8th AKASHA Conversation, we were absolutely thrilled to welcome Andy Tudhope, aka Cryptowanderer. Andy Tudhope is the founder of the Kernel community, a "custom Web3 educational community".  It builds upon a wonderful, insightfully crafted curriculum free for everyone to explore at any time but especially creates value for its attendees through the 8-week "blocks" that only 250 participants at a time can join. In each block, participants form an intimate group sharing a co-learning experience on all topics Web3. It is what makes Kernel so special, and I was delighted to experience this myself in Kernel Block 4.
Andy focused his presentation on the topic of "Care-full Learning". Departing from the institutionalized forms of learning, Andy proposes to inverse that paradigm and create "educational webs" that provide the opportunity for each participant to "learn, share and care" and thus learn in every moment.
Before Andy's presentation, I praised him for the "amazing community he had built," only to be corrected on his second slide, where he highlighted that we are not out to "build" community! Instead, in his words, a healthy community is the success metric, not the design goal.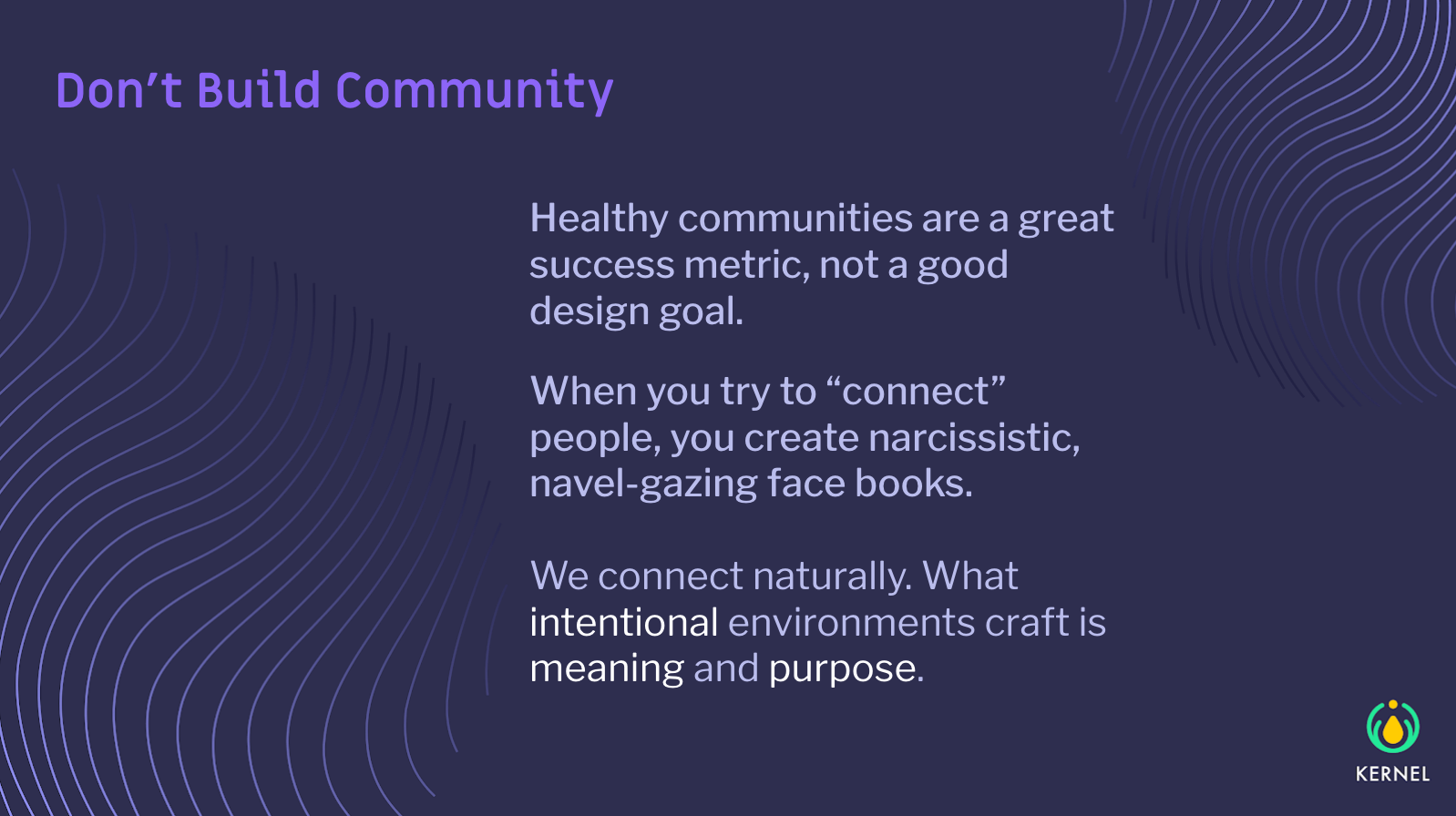 Upon reflection, I totally agree. What do we connect for? It should be driven by intention, meaning, and purpose. It is, in fact, something we see very well in the emergent dsocial networks that often do not share any particular purpose and thus seem to be hopelessly ineffective, mere facsimiles of their Web2 forebearers. They are so young yet already full of "navel-gazing" and narcissism. It is a lesson I will take deeply to my heart when wondering about the progress and utility of decentralized social platforms that will emerge through the AKASHA Framework.
Andy then described the philosophy of Kernel as "learn together," and he emphasized that mere "scaling" is less important than the observation that one's proposed patterns are adopted by others. I reflect again: Should a social community born out of Web3, therefore, be measured by its number of participants or by emergent patterns and behaviors and the impact those have on the individuals participating or society as a whole? What matters most when the purpose isn't to create the most revenue for shareholders? When there are only participants, not users, and neither shareholders?
Andy very nicely pointed out that genuinely sustainable communities are those that are not following any intrinsic or extrinsic motivations — like a dance, you don't dance to reach a specific point on the stage; you dance for the joy this activity creates in itself. Kernel aims to create such joy and allow more and more people to engage in meaningful and sustainable activities and to play "principled infinite games".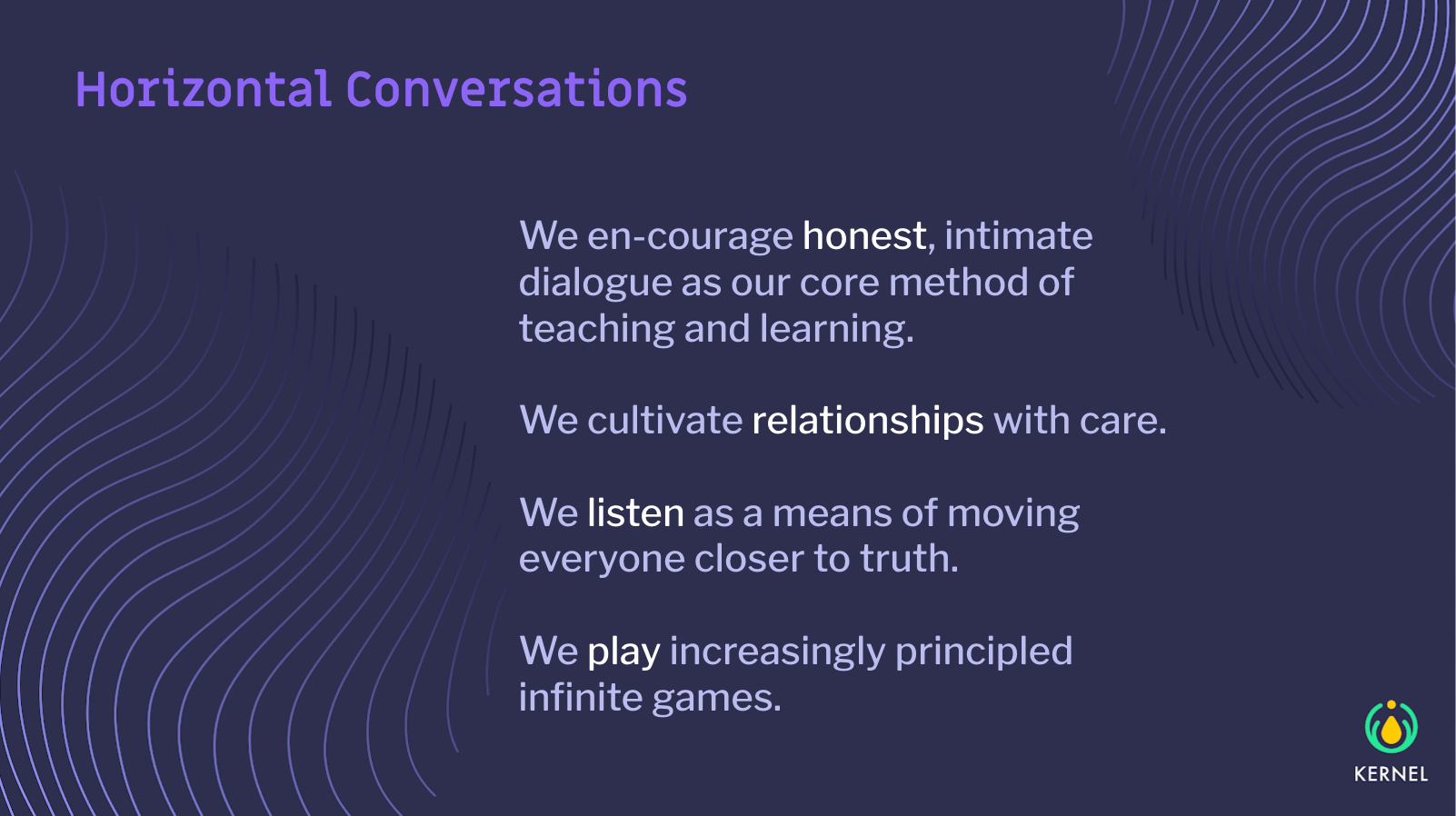 Finally, Andy shared two principles Kernel is based on.
Do no harm.
Andy points out the importance of the negation. It underlines the things that ought not to be done, while the positivistic formulation might be used to justify bad actions nevertheless.
Play, infinitely!
This is a relief: after all, it's all not too serious. We should not lose the inner spark to do human things.
![On Principle](On Principle.png "Do no harm. Play infinitely!")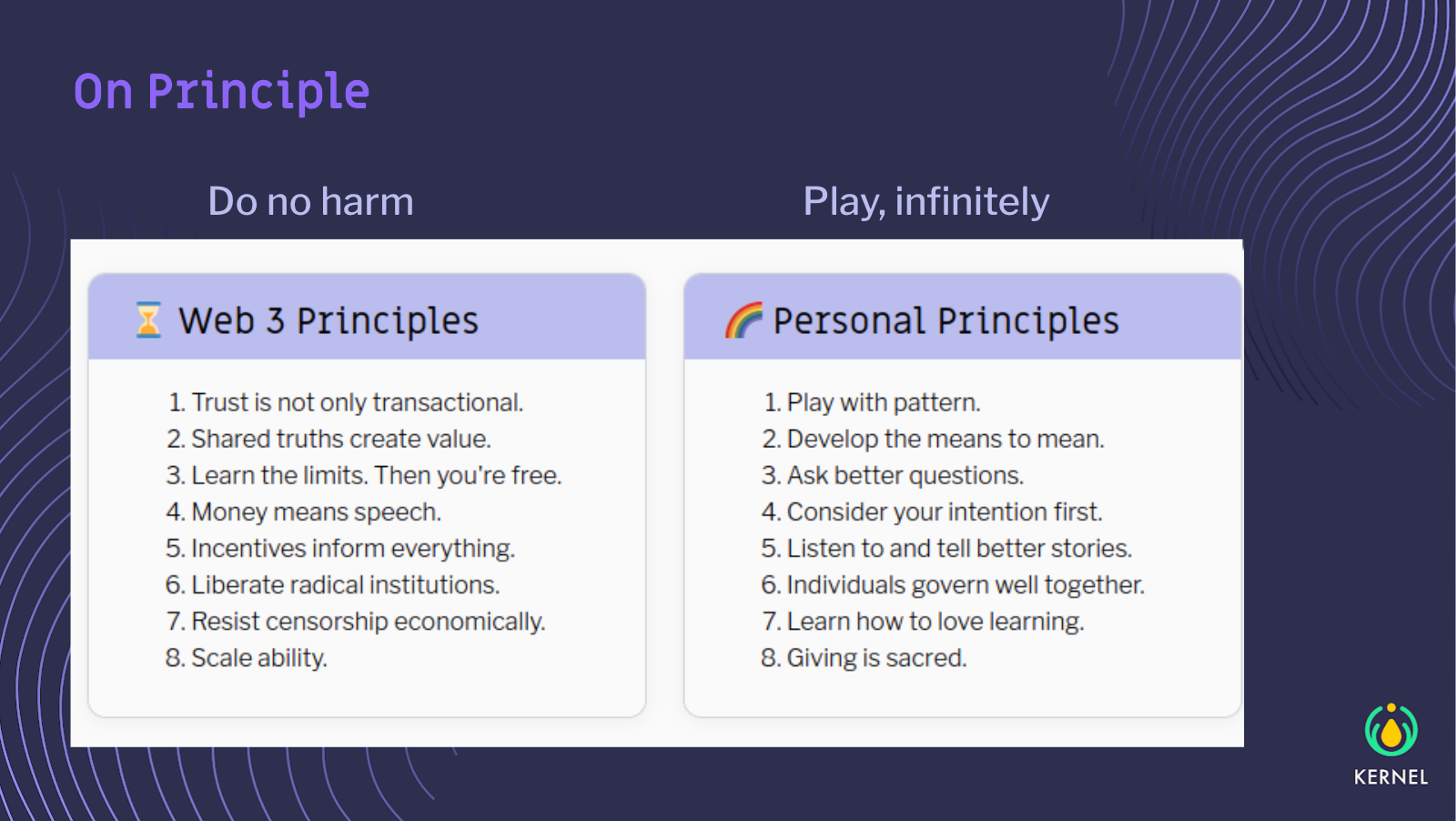 The presentation was a breath of fresh air. It was inspiring to learn how a wonderful and meaningful community can evolve around specific guiding patterns, not for the sake of "building" a community but for the intrinsic motivation and value it brings to each individual and each participant.
You can learn more about Kernel here or help Kernel build its infrastructure: Check out their repo and join their Friday dev calls, where contributors are always welcome to explore the exciting journey of building tools for a Web3 native online learning community.
Watch the full presentation and follow-up discussion below! 👀
Andy's slides are here.
About the AKASHA Conversations
AKASHA Conversations is a regular webinar exploring the critical questions of decentralized social networking, with expert presentations informing and inspiring open dialogue and action. To put it another way, AKASHA Conversations is designed to foster the collective design of decentralized conversation.
🙌🏽 How to get involved
We need a plurality of minds and ideas to work out how decentralized social networking should evolve. If you are interested in contributing your superpowers to a community of pioneers focusing on a complex but essential challenge for the decentralized web, the AKASHA Foundation's community is your place to be!
🗣️ Join The AKASHA Foundation's Discourse ⚡️
Discuss, join working groups and read up about the latest conversations, design and development efforts related to designing decentralized social networking on our forum.
🚀 Join Ethereum World! ⚡️
Join us on our ride into the decentralized future of online social networks on akasha.ethereum.world.