New Release 🎊 Ethereum World Apps — New Navigation Sidebar — Personalized Feeds — Dark Mode
What's new and what's coming next?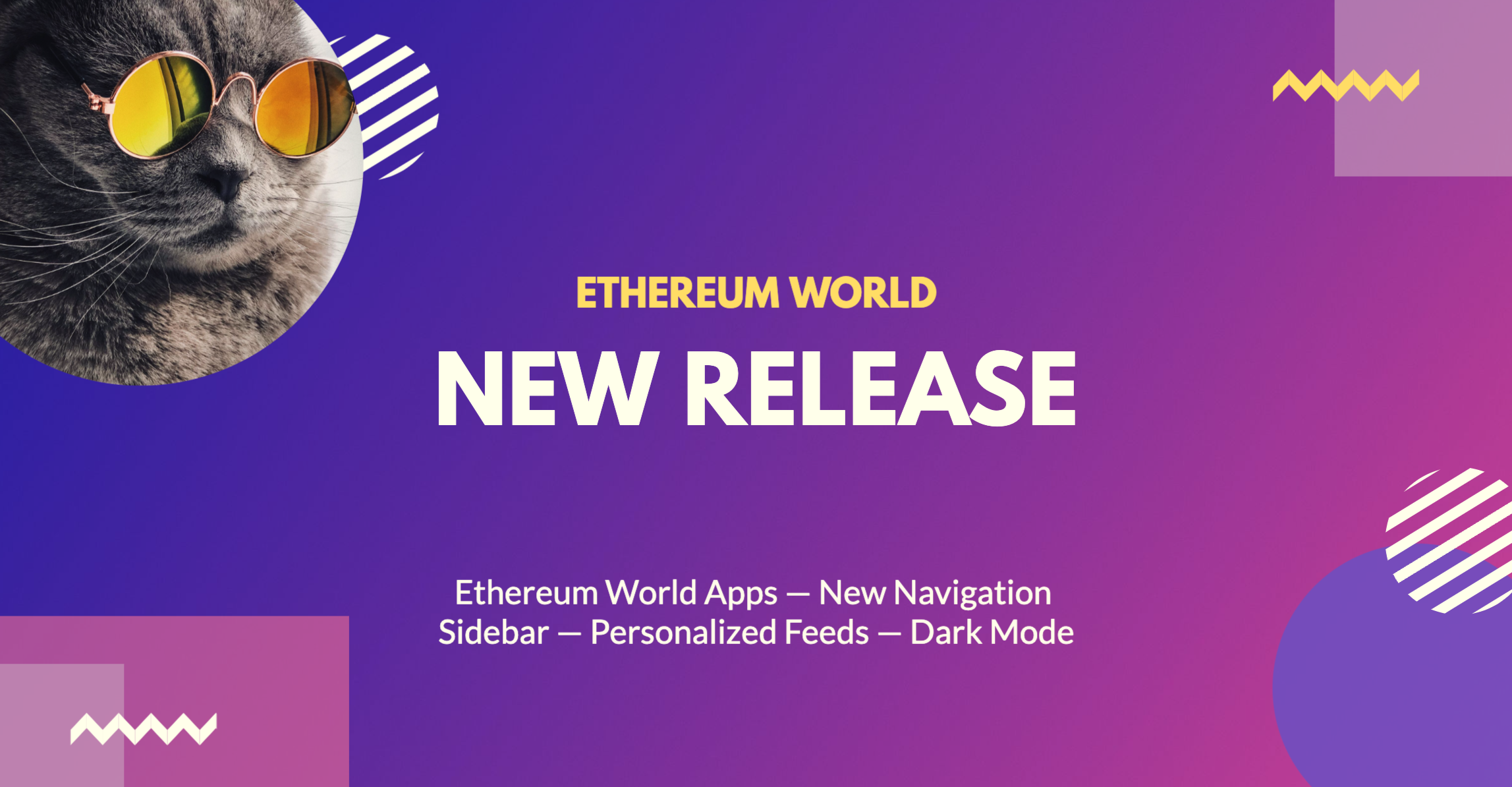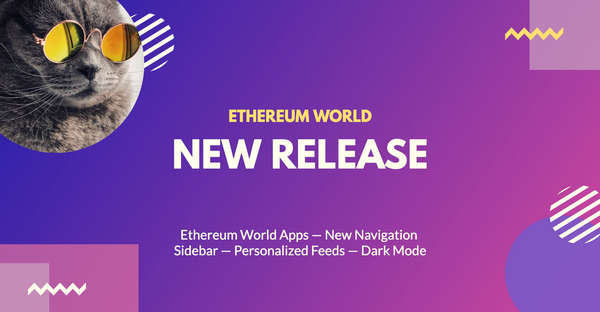 Web3 offers the opportunity to reimagine the internet and build new platforms from first principles. That's exactly what we've been doing since the launch of our private alpha last year.
Today, we're excited to announce a new version of Ethereum World, packed with tons of features that will open the doors for brand-new apps and experiences!
We invite all of you to explore this latest version and join our epic journey of creating a web3 social network for Ethereum 👩‍🚀👩‍🚀
Without further ado, let's dive into what's new in the latest upgrade:
A New Navigation Sidebar ✨
A Settings Section ⚙️
Cookies configuration 🍪
Light Mode or Dark Mode? 🌙
Personalized Feeds 📰
Ethereum World Apps 🎮
Other Cool Improvements 👌
A New Navigation Sidebar ✨
Ethereum World has a brand-new left sidebar making navigation on desktop and mobile much easier. The social network experience will continuously be enriched with new apps and functionalities, and the most essential of these will be yours to launch directly from the sidebar. Fasten your seatbelts for new experiences coming in the next few months 🚀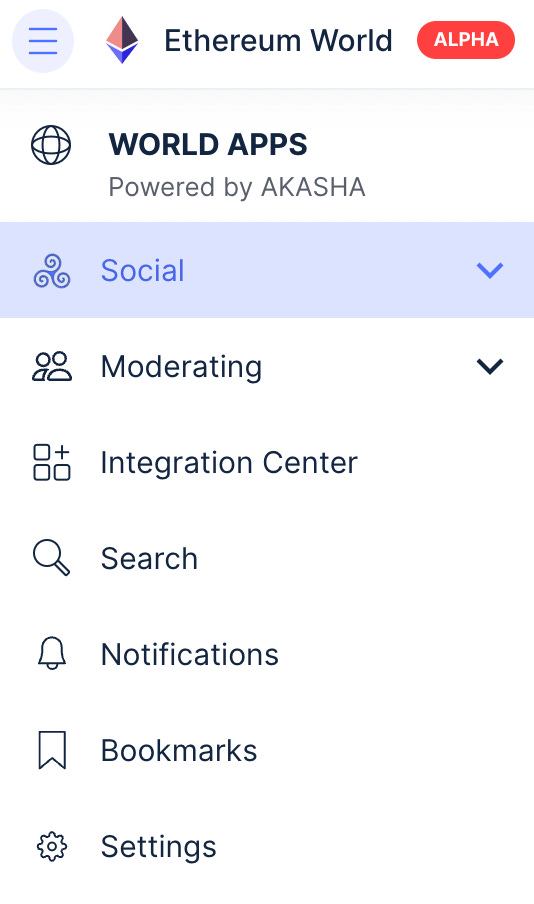 Notifications and Bookmarks are now both available from the left sidebar.
Ethereum World Apps 🎮
Worlds need love, and so there are a handful of essential apps to get Ethereum World spinning.
We've added a trusted go-to place to explore, discover and experience apps and widgets, straight from the Ethereum World interface. This is where future integrations with web3 dapps will find their home 🏡
These integrations are thoroughly reviewed by the AKASHA Foundation so you can experience a secure and delightful palette of dsocial networking.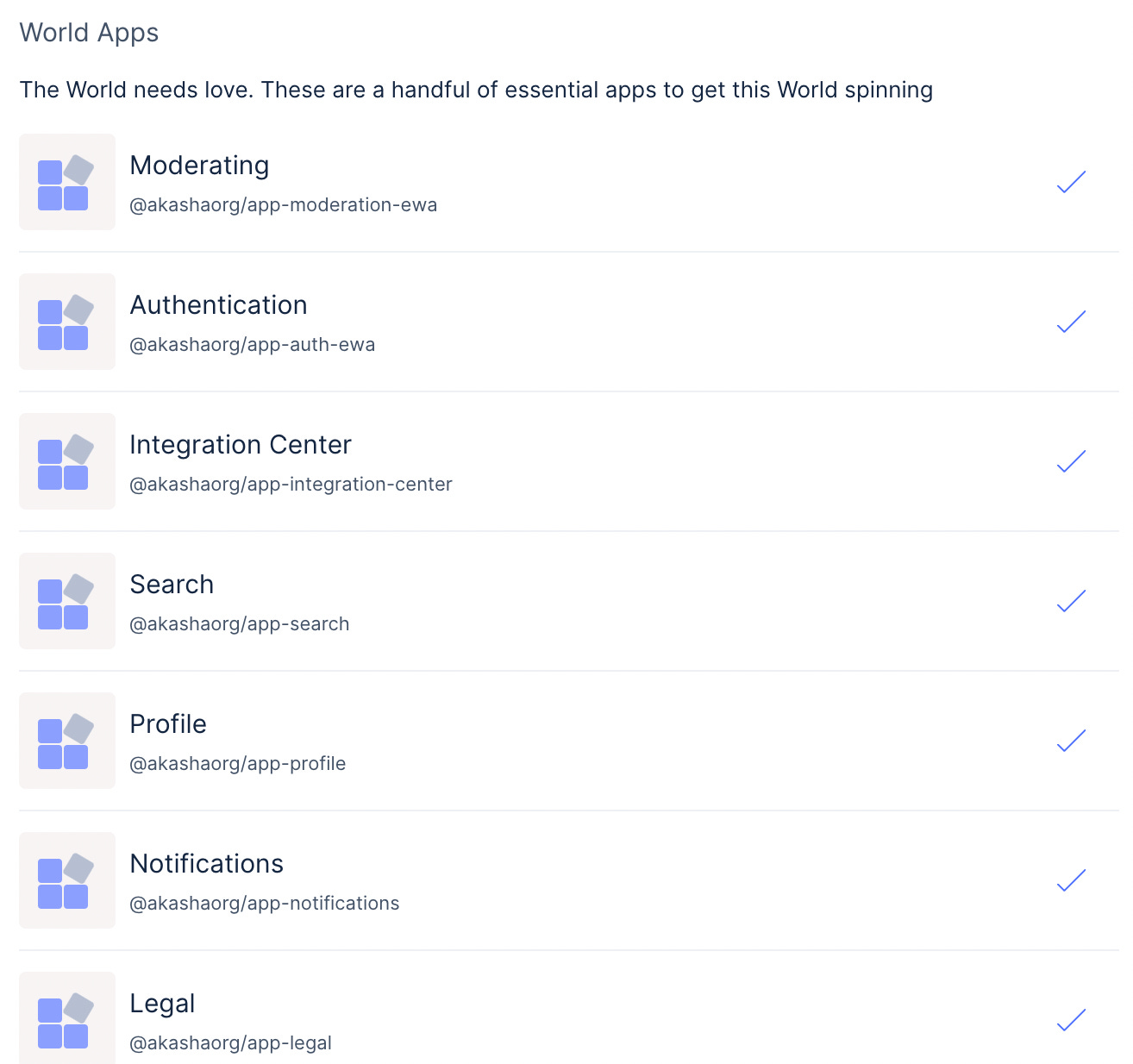 A Settings Section ⚙️
Directly accessible from the left sidebar as well, the Settings section allows you to manage your account preferences like privacy and appearance configurations.
Cookies configuration 🍪
We've gotta have essential cookies. The clue's in the name. They're essential to initiating your experience of Ethereum World, and keeping it secure, stable, and optimized. If you're a privacy geek like us, you'll find our Privacy Policy makes for perfect bedtime reading.
Otherwise, here's a TL;DR:
We all want to improve the UI/UX of Ethereum World, this requires us to learn how you're using Ethereum World
You decide whether or not you wish to contribute to analytics
You can change your mind at any time
Your experience of Ethereum World is not impacted by your choice

We're using the open-source tracking service Matomo, if you choose so. Matomo provides data in a privacy-preserving manner and only to us. No other third party has access to the data collected.
We'd appreciate your feedback and invite you to discuss the topic with us at the AKASHA Forum.
Light Mode or Dark Mode? 🌙
One of the most requested features is finally here: dark mode!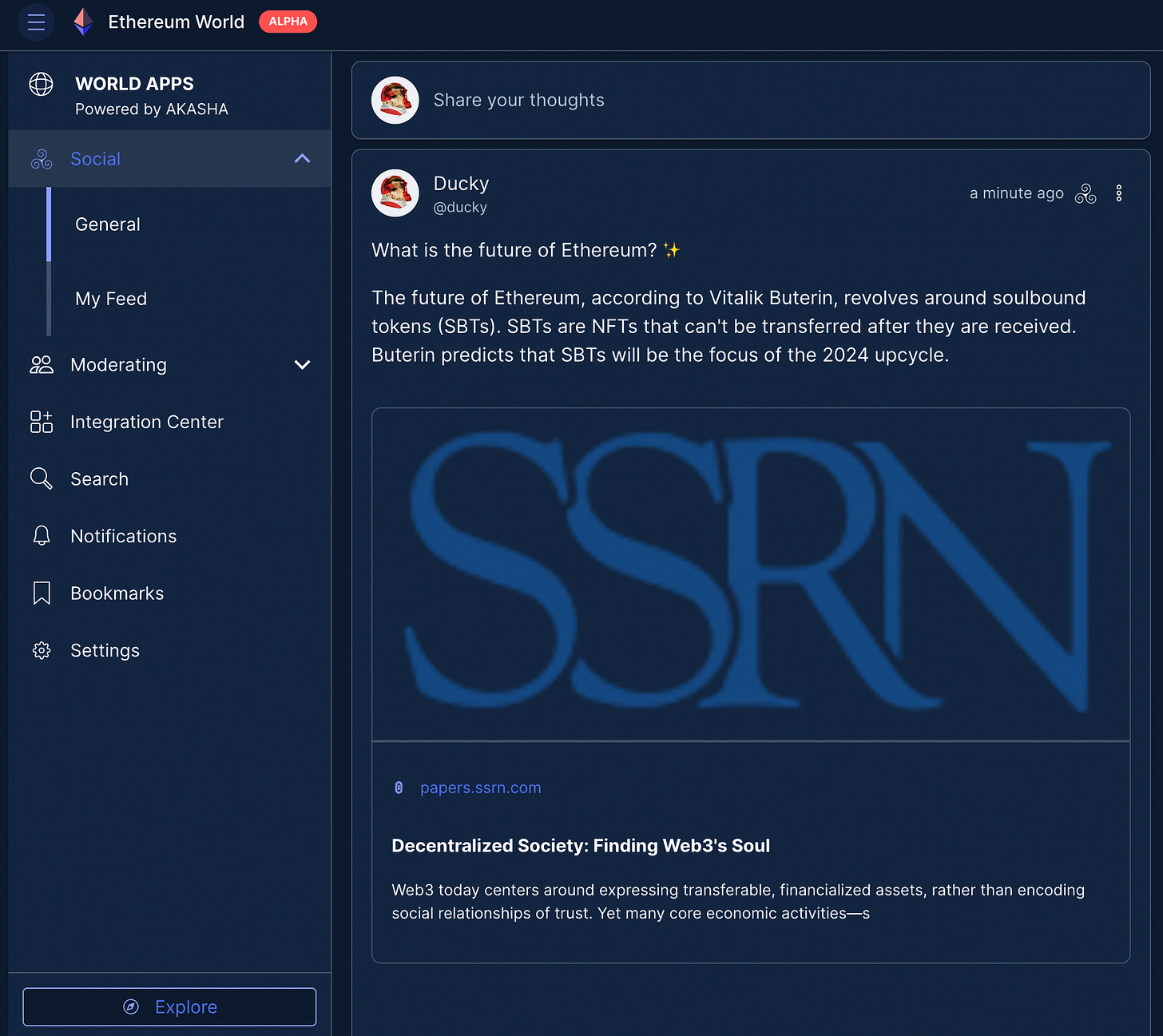 If that's your cup of tea, you can easily enable it under "Appearance" in the Settings menu.

Personalized Feeds 📰
One meta-feed works fine when there is a limited number of participants in the network, but what happens when Ethereum World grows and handles millions of sayeths (posts) every day?
A new section called "My feed" now allows you to cut through the noise and only browse posts from people or tags you follow.
We're also exploring more ways to sort through posts while avoiding the common pitfalls of web2 social networks that place engagement at the centerpiece of their algorithms. Would that be an awesome hackathon idea? 💡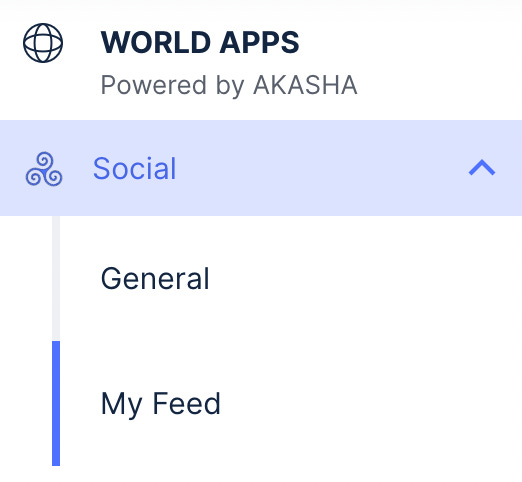 Other Cool Improvements 👌
We've improved the visual identity of Ethereum World by redesigning icons
We've added cropping functionality to the profile image editor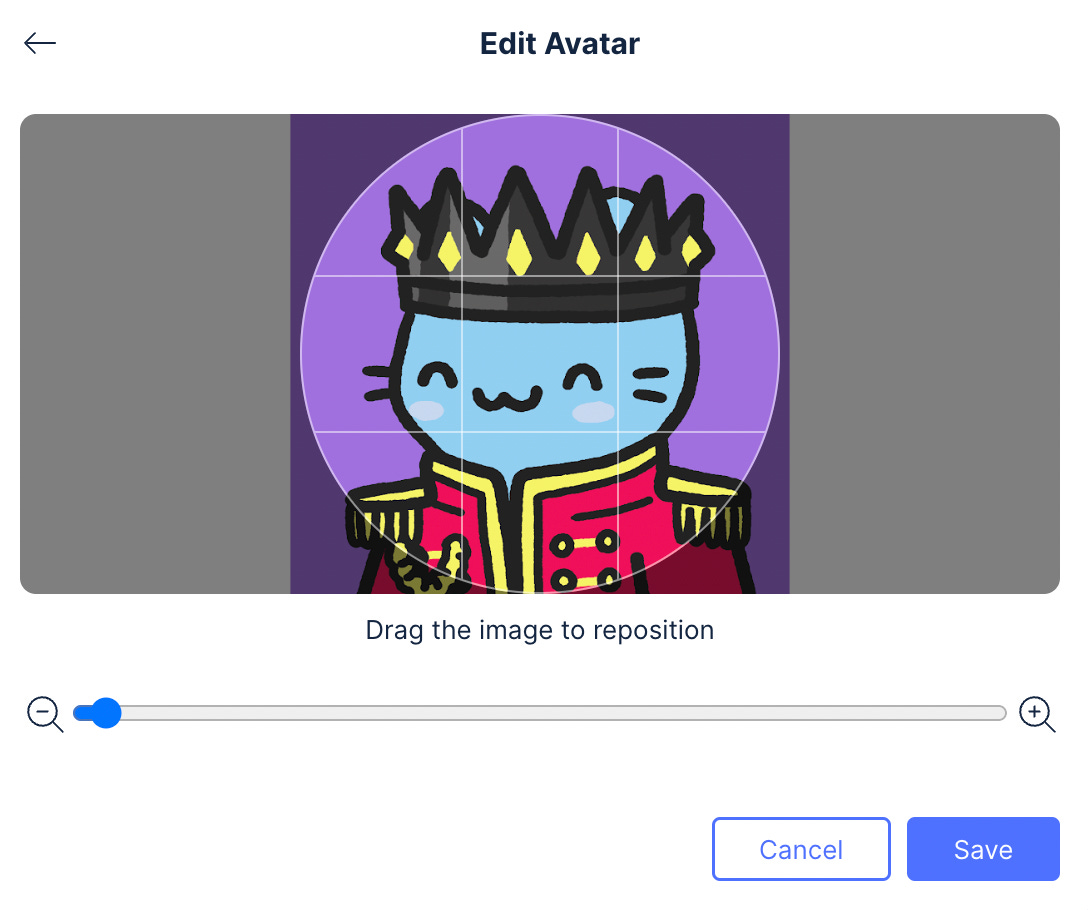 We've improved the scalability of profile followers and following
We've drank pots of coffee and slew many bugs (e.g. you can now upload images from the Safari browser)
Have fun 🤩
We will be releasing further updates and initial documentation over the coming weeks and welcome all feedback and involvement from our community. We're doing this together! 💪
To get involved and stay up to date: