Who will fix the Internet?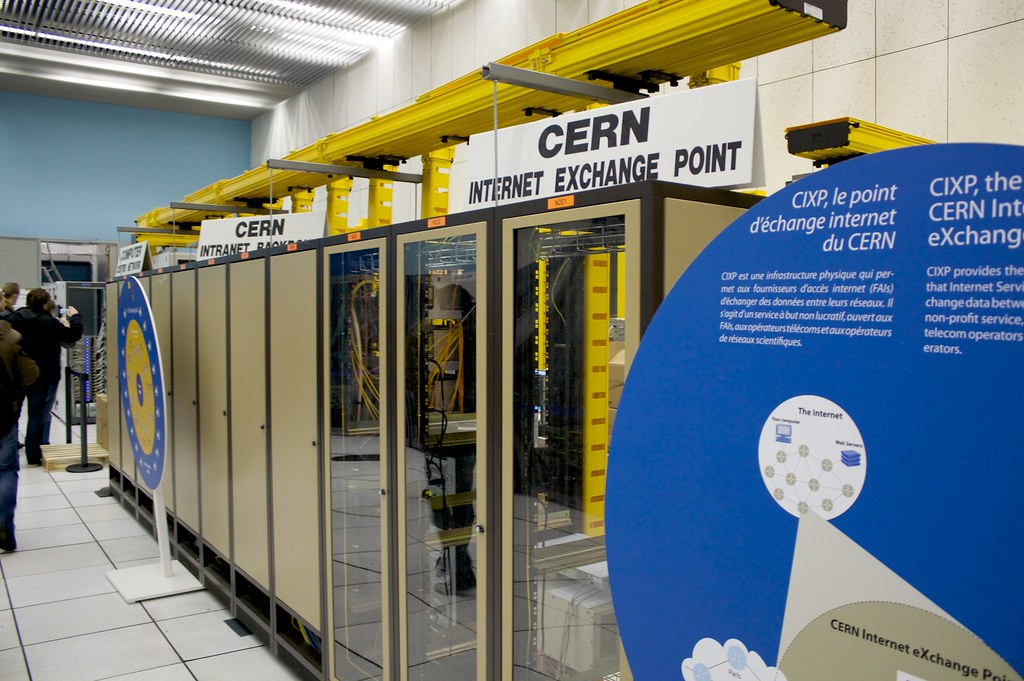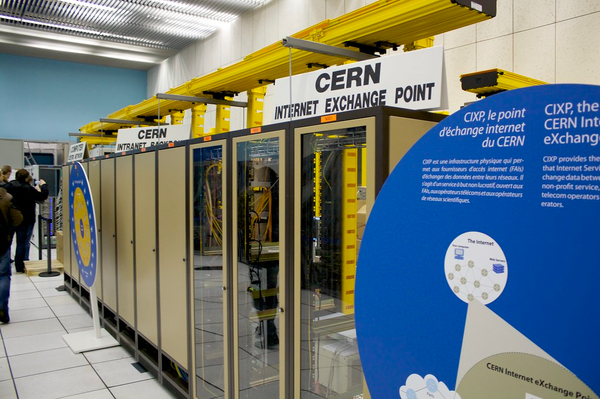 On October 27th, Elon Musk closed the deal with Twitter and took the company private. On the next day, October 28th, Twitter stock was delisted from the NYSE, and all trading of the stock was frozen. Since that day, the world of social media startups has been holding its breath - will Elon Musk fix the internet? Or will he turn the platform and, with it, a good chunk of the planet into a gigantic cesspool dominated by fake news? In the end: is it really about Musk's vision of Twitter, or are there other options we may explore? There's been an understandable onslaught of negative news concerning these recent events. In this post, I'll attempt to analyze these events through a more balanced lens.
First, we should examine the business models of the current social media providers. Publicly traded social media companies operate on surveillance capitalism business models. These publicly traded social media companies extract personal information and sell customer data for targeted advertising purposes. Thus, taking Twitter private has some interesting ramifications. If we look at this development positively, it could mean a social platform with a huge number of users can iteratively evolve in a radically different manner, free from the surveillance capitalism business model.
True, this development means Twitter is now under the sole control of its new owner. But on the other hand, this means one of the leading causes of platform stagnation has been removed. As long as a social media company's leadership remains obligated to act in shareholders' best interest, a change in the add-based surveillance economic models of operation is highly unlikely. That said, a tweet from Musk courting advertisers does not seem to indicate Twitter wants to evolve beyond this business model currently - there's still a commitment to investors and surely an interest in and struggle for profit.
Yet there are surely other business models that could be experimented with now. Given Musk was a co-founder of Paypal and has expressed interest in crypto and payments, Twitter may be integrated with payment rails and become a crypto economic platform. This development may be a boon for the Web3 space. A crypto integrated Twitter may mean small fees for services are charged, which could replace privacy violating advertising optimization algorithms that are distorting public perception. Here's a dated, but still relevant list of possible Web3 business models. To experiment with these requires a sizeably Twitter-like user base:
https://github.com/FEMBusinessModelsRing/web3_revenue_primitives
In the past, Twitter has been riddled with bots and fake accounts that often spread misinformation. Musk's move to add a fee for verified accounts seems yet another step to turn alternative profits, but may also be a promising first step, despite the outcry of "limiting free speech" for less fake news. An $8 fee for people with thousands of followers, does not seem to be a reason to lament the "end of free speech." I find it quite to the contrary: If a fee based model for profiles with large reach reduces spam, and the dependency on closed-source code, advertisements, and engagement optimizing algorithms, then this move seems to be a win for free speech.
Great example of how weird Musk's plan to charge power users for verification is. AOC has 13.5 million followers. When she writes a tweet like this, it generates millions of impressions, creating considerable economic value for Twitter. And he wants to charge her $8 to do it! pic.twitter.com/EjviPPOAQYNovember 3, 2022
However, spreading misinformation, hate, and violence will not be stopped alone with the above initiative. There will still be accounts without blue checkmark verification engaging in hate speech and fake news propagation. Tying a privileged status to sensitive information like bank details and KYC processes to receive a verified identity badge seems to open new problems counter to the open and permissive world the Web has created and whose ideals we celebrate.
Going forward, any Twitter handles engaging in impersonation without clearly specifying "parody" will be permanently suspendedNovember 6, 2022
It will be interesting to watch how content moderation and curation will evolve, given the ideals of stopping the spread of fake news and freedom of speech seem, at times, conflicting. In this regard, the first approach of implementing a council with wide and diverse viewpoints seems a sensible first step, albeit somewhat disappointing. In my view, moderation should be part of a decentralized, community driven effort. We need to watch this process unfold and judge if Twitter moderation becomes a straw-puppet initiative similar to Facebook's (Meta's) oversight board.
Twitter will be forming a content moderation council with widely diverse viewpoints.

No major content decisions or account reinstatements will happen before that council convenes.October 28, 2022
Jack Dorsey seemed to approve of Musk's acquisition and seems to believe the platform will evolve in the right direction in regard to moderation. The Twitter sponsored project BlueSky has shown an excellent and very sensible approach to the issue that is mostly in alignment with the AKASHA Foundations' perspective on moderation - moderation should be controlled by communities, and individual users should be able to control the content they view with filters.
Twitter can not and should not attempt this transformation alone. In the past decade, the internet has been dominated by large for profit platforms (i.e. Google, Amazon, Facebook, Twitter, etc.) running on closed source code, only accessible via APIs that can be shut down or changed according to corporate whims. This large-scale adoption and the resulting network effects have only increased centralization. In some countries, Facebook is virtually the internet. There are some promising new developments that the AKASHA Foundation has been working on for years and that we now see are increasingly being discussed and publicized.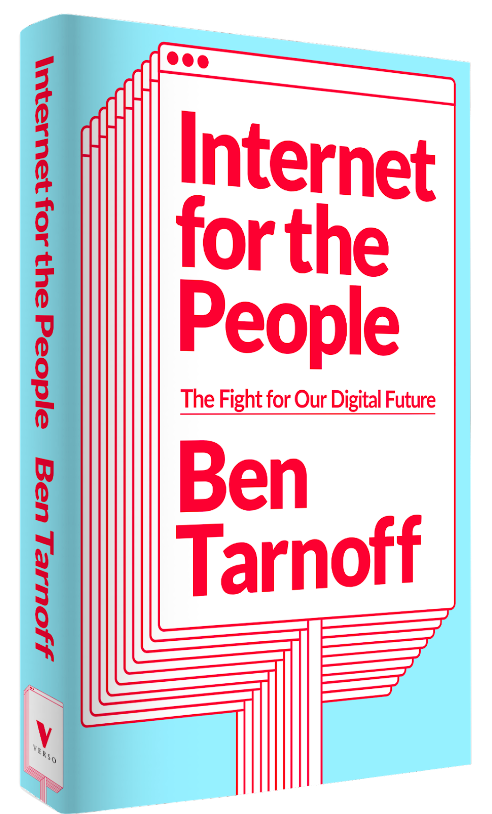 In his new book released in spring 2022, Internet for the People, Ben Tarnoff provides a historical account of how the Internet and then the Web came to be as we know it today. In his view, the Web was "transformed into a shopping mall", instead of a medium for open information exchange. Tarnoff calls for a new movement to "de-privatize" the internet. This call to action is one of the first popularized accounts of several communities attempting to build decentralized social communities as alternatives to the privatized social media giants.
In the debate around Web platformization, Tarnoff suggests a false political narrative has been prevailing that gives preference to profit-driven companies instead of enacting regulation that, for example, would create fast-lanes for science and education on the "information superhighway." Benefiting from network effects, few companies now dominate the market. This preference maximizes value extraction in contrast to a commons-based approach that realizes that information, education, and science should be understood as public goods and thus excluded from having their potential minimized by profit-seeking and walled garden infrastructure. This has political ramifications, of course, too, as we see with the global struggles of democracies worldwide.
Can Musk, a single, totalitarian owner of one of the world's most important social media platforms, really be our savior? Will he accept to be a "benevolent dictator for time"? This will depend on whether Musk's human nature can withstand the seductions of power and profit seeking.
According to Tarnoff, re-making a democratic de-privatized internet should be the goal. He suggests that technology should be something we do together and not within walled gardens, individual companies, or closed source code. Tarnoff quotes
Ethan Zuckerman, describes how online spaces of the future may be organized like public services, institutions, and libraries. In these instances, the size and the number of users do not matter as much. There's no such thing as a community of 1 billion users. The web is a place of many small communities. Communities with a smaller size should be self-governing. Individual communities should have the choice of which content to consume. The guiding principle should therefore be choice and not profit interests.
In this context, the decentralization movement comes into view. The concept of a decentralized Web is not a combination of fragmented social communities. Instead, the decentralized Web is a network of interoperable social protocols and open platforms facilitating the exchange of information. These open social communities already exist, in the fediverse with Mastodon as a prominent example. An open protocol - activity pub has been created for federated messages and content exchange. Many interoperable protocols exist, and others will be created in the future. In the words of Tarnoff, "Interoperability means network effects can be persevered without the network being owned by a single entity."
Alex van der Sande recently voiced the need for a "common interoperable standard in which messages generated on one app can be transported and read in any other application." There is also an ENS backed bounty to create these standards: https://publicgoods.notion.site/Social-Media-Interoperability-Prize-23d51540ff3b49d5bb56f94edd50ce65).
A key to this will be Self Authenticating User Data: Each message or content should be authenticated by a signature created by the user, and part of the information exchanged. This will guarantee that no matter through which channel one has received a message, one would be able to prove that it came from the claimed source. This approach will, similar to existing Web protocols, not judge the kind of content that is being transmitted, but instead, signal from which users/platforms the content originated. An entirely new suite of user-based tools may be developed to stop the spread of fake information.
Does this mean we need a "blockchain" to achieve all of the above? Nope. However, self-authenticating social protocols can use blockchain if it's helpful. For example, data networks such as Ceramic create self-authenticated content using Ethereum keys, a method we are successfully using in the AKASHA framework. The AKASHA Foundation believes many other exciting tools can be built on top of blockchain agnostic protocols, which may also include crypto assets. Ideally, users would not be limited to one blockchain.  Instead, users would choose their preferred blockchains and non-blockchain cryptographic signers to create self-authenticated messages.
An exciting new era rich with disruption is looming. While we need to be wary of a billionaire buying one of the largest social media platforms, I am optimistic that with increased alertness from the global community, this may be the moment when new communities iteratively create a new Web - one we can't even fathom today.
🙌🏽 How to get involved
We need a plurality of minds and ideas to work out how decentralized social networking should evolve. Suppose you are interested in contributing your superpowers to a community of pioneers focusing on a complex but essential challenge for the decentralized web. In that case, the AKASHA Foundation's community is your place to be!
🗣️ Join The AKASHA Foundation's Discourse
Discuss, join working groups and read up about the latest conversations, design, and development efforts related to designing decentralized social networking on our forum.
🚀 Join Ethereum World!
Join us on our ride into the decentralized future of online social networks on akasha.ethereum.world.